On behalf of the staff at Six Forks Animal Hospital, we are honored to pay respect to our beloved animal friends who have passed. We also welcome you to create a lasting tribute for your beloved pet or animal friend on our website's Pet Memorial page. Please feel free to complete the following Pet Memorial Form in Adobe Acrobat format, which requires the free Acrobat Reader to view.
Download & Print Questionnaire
---
"My dear, dear friends,
The two simple little words... "THANK YOU" ...that come with this message truly come from the bottom of my heart for all the love you showered on Vinnie, the joy you brought to her life with treats, ear rubs, selfies and country music and the tender, loving and compassionate care you gave her as she grew weaker and passed. Those priceless gifts given to a little brown, furry 15 year old dog, with a heart as big as all outdoors, will always hold a special place deep inside in my heart. She loved you all!!
She was the love of my life, the sunshine in my day when I woke up each morning and the bright spot at the end of my day when I came home. She filled a HUGE hole in my heart and in my life when Lloyd, Angel, and Ben passed, was my comfort and best friend when I was having a bad day and my sidekick on Saturdays for walks at Shelley Lake or Lake Lynn or as she got older, Glen Eden Park which was close to home and a short distance around.
My sweet little girl brought sunshine into each day of my 90 year old Auntie. They spent afternoons snoozing together, eating "non-doggie treats" and strolling up and down the street to see what the neighbors were up to.
She brought new friends to my life...Scott, Renee (his mom), Nan (his grandmother) all of you at Six Forks, Jenny, Christine, Cecelia, and Anna and all the groomers at All About Pets and many others we met through our walks, trips to the bank for deposits and treats, and trips to Starbucks drive-thru for Mocha Frappacinos and Puppacinos (whipped cream in a cup).
And last but certainly not least, my precious little girl brought comfort to our neighbors when they lost their pets/her friends ... our neighbors seemed to seek her out to get a waggy tail and a wet kiss and she seemed to always know who to spend a little extra time with.
She was my special little girl and again, I THANK YOU from the bottom of my heart!"
Rest in Peace, Vinnie King
---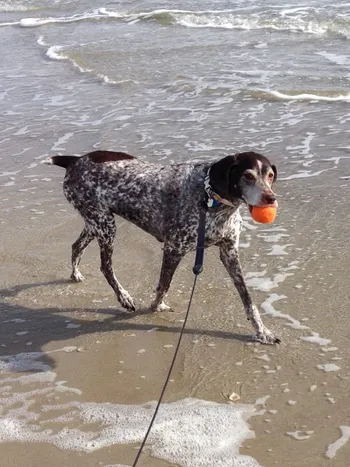 "We miss you every day, but the joy of all the wonderful memories you gave us now outweigh the pain of the loss"
Rest in Peace, Heidi Parson
---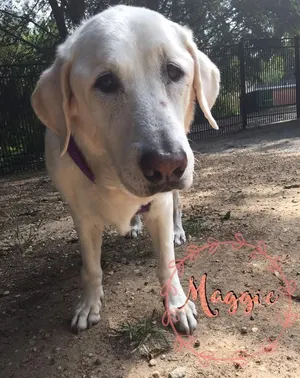 " It is with heavy heart that we say goodbye to Maggie. She was such a fighter.Thank you to Dr. Jackie Price and Dr. Kristen Rivas and to everyone at Six Forks Animal Hospital for their incredible care and compassion. We love you guys!" On behalf of Six Forks Animal Hospital, we send our condolences to the Parson family during this rough time, Maggie has been a patient with us since she was a puppy and we consider her and her family a large part of our family. Her bright spirit, and loving personality made Maggie one of our very best Daycare friends. She will be very missed, and always loved.
RIP Maggie Parson
---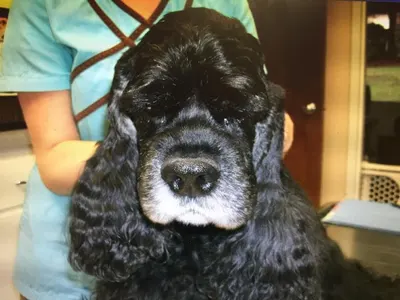 "Our next door neighbor once remarked that Cruiser won the lottery on November 2, 2003, the day he came to his forever home with us. In truth, we were the true lottery winners when we were picked to be his 'humans' and entrusted with his care, and for 11+ years we were blessed to share our lives with a special boy. When cruiser left us on January 16, 2015, he took a piece of our hearts with him, but when he came to us all those years ago, he gifted us with a piece of his heart. Through that gift, he taught us about love and joy and friendship and loyalty and, yes, loss, and he made us much better humans for it. Though he is gone from our sight now, he will have immortality through our memories of him."
Rest in Peace, Cruiser Carrington
---
Meet Savannah, she was a one of a kind dog, always had a smile on her face and was kind to anyone who was kind to her. Her owner, Michelle, is one of our kennel staff who fought long and hard, spending countless sleepless nights caring for her sweet girl, doing everything she could for her. Sadly, Savannah's battle had came to an end. She was a strong hearted, good willed dog, just like her owner and on behalf of all of us here at Six Forks Animal Hospital, we would like to put this memorial up to honor Savannah and her fight.
Rest in Peace, Savannah Pfiefer
---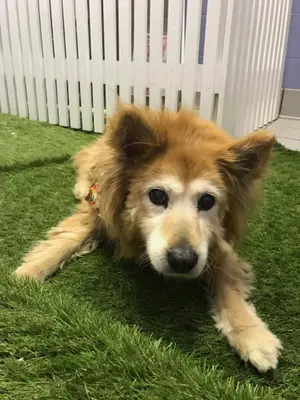 'There are no words to express how very grateful I am for all you did for Foxy! You all are very special to me.' Foxy, you were a one of a kind friend, so loving and caring and our staff will miss you so much. We are grateful that we got to spend the time we did with you during your hard times. You will be forever remembered.
Rest in Peace, Foxy Bell
---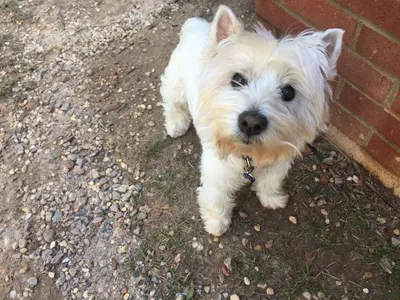 A message from Honor, Belle's sister,
"Thank you all at Six Forks for looking after my best friend Belle. I miss her dearly and I am going through a big adjustment time. Please find me some playmates while my family is gone. I know you will look after me with kindness and understanding."
Belle, you were one of our longtime boarding friends and on behalf of the kennel staff and everyone here at Six Forks Animal Hospital, we would like to place this memorial in your honor. You brought so many smiles to all of us here at Six Forks Animal Hospital, and we are forever grateful that we got to have such an amazing furry friend as yourself. Your sister Honor will carry on your love and will forever remind us of what a wonderful furry family member you were.
Rest in Peace, Belle Simson
---
On behalf of Six Forks Animal Hospital's boarding facility Six Forks Pet Resort, we would like to place this memorial in memory of Wall-E Moonier. He accompanied his brother Duke, and they both loved to run around the yard, and get lots of love from our kennel staff. Wall-E had severe back problems, and despite his parent's hard work to help rehabilitate his back to where it was prior to his surgery. Unfortunately, they didn't have very good luck. Our staff sends deep concerns to him and his family during this difficult time, you are greatly missed and always loved.
Rest In Peace Wall-E Moonier
---
"Dear Dr. Price and staff,
Jill and I wanted to write you all a quick thank you note for your years of care and compasion towards our recently passed kitty, Oscar Davis, Warden of Colony Woods, Defender of Yards.
We get very attached to our animal friends, so we feek fortunate that we have people we can trust for vet care and advice. Thank you Dr. Price and thank you to the Vet Tech's and other staff who are always so friendly and professional.
We are so deeply sad to see the old man go, but we are grateful for having him around healthy and happy for so so long (19 years!)."
Rest In Peace Oscar Davis